Details

Published: 17 October 2017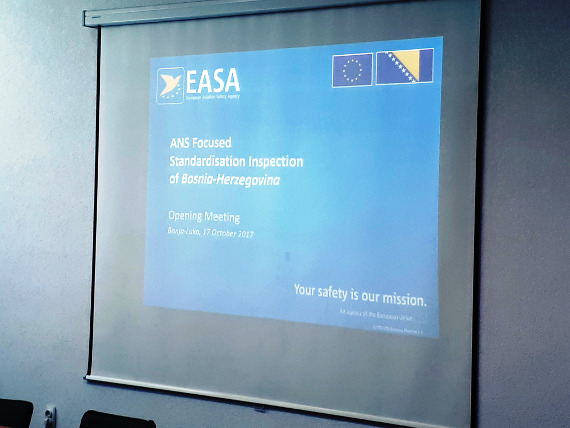 In the period between 17th and 20th October 2017 European Aviation Safety Agency (EASA) and International Civil Aviation Organisation (ICAO) will perform standardisation inspection in the field of air navigation (ATM/ANS) in BiH, i.e. in the BiH Directorate of Civil Aviation (BHDCA),
Subject of the standardization inspection is application of ICAO international standards and recommended practices and BiH implementation and compliance with European regulations and procedures in the field of air navigation.
These are planned activities of the EASA inspection team that are conducted in all European Union Member States and in the countries that have signed Working Arrangements with this Agency.
Besides in BHDCA, the expert inspectional ICAO and EASA inspection team will perform an inspection in the BiH Air Navigation Services Agency (BHANSA).