Details

Published: 16 April 2018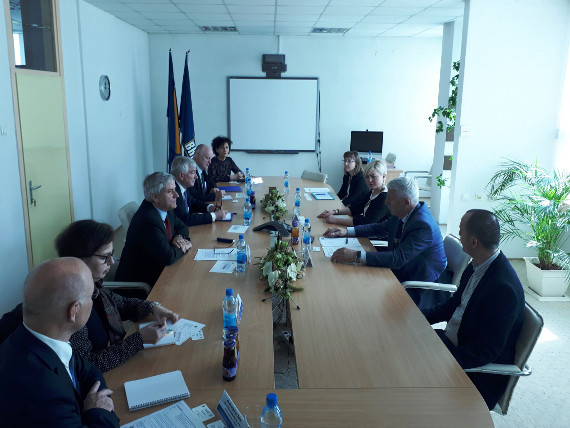 The BHDCA's Deputy Director General Marinko Šimunović and Assistant Director General for International Relations, Harmonisation and Legal Affairs Selma Hodžić met with a French delegation headed by the French ambassador to BIH Guillaume Rousson and Michel Wachenheim – a candidate for the position of President of the Council of the International Civil Aviation Organisation (ICAO), in Banja Luka on Friday 13/4/2018.
Mr. Wachenheim presented his views with regards to the world's umbrella aviation organisation, as well as his plans and activities to be undertaken if he is elected as President of the ICAO Council, with emphasis on cyber protection, climate changes and global navigation. He added that his candidacy is backed by the extensive experience and biography gained by exercising various highest-ranking posts and functions, both in the aviation industry and with the French civil aviation authority.
The meeting also discussed the application and implementation of the Technical Cooperation Agreement that was signed between the BHDCA and the French Directorate General for Civil Aviation at the end of 2017.