Details

Published: 09 September 2020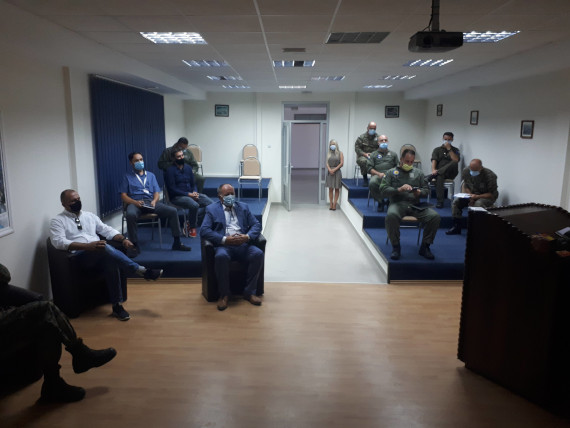 Based on the Search and Rescue Cooperation Agreement between the BHDCA and the Ministry of Defence of BiH, an exercise named "Search 20" was held on Wednesday, September 9, 2020, with the aim of checking the readiness of on-duty helicopter units of the Armed Forces of BiH and of rescue staff of the Rescue Coordination Centre in case of search and rescue in the event of an air accident.
Two helicopters from the 1st and 2nd Helicopter Squadron located in Mahovljani and Rajlovac participated in the exercise, equipped with crews, rescuers and the necessary equipment. On this occasion, search and rescue service procedures in the event of an air accident were checked.
Upon completion of the exercise, representatives of the Bosnia and Herzegovina Directorate of Civil Aviation (BHDCA), the Armed Forces of BiH, and of the Rescue Coordination Centre of the Air Navigation Services Agency (BHANSA) analysed the exercise and jointly stated that it was successfully conducted and that all procedures were followed, and that there was no threat to flight safety. In addition, good coordination and communication of all the participating services were demonstrated.